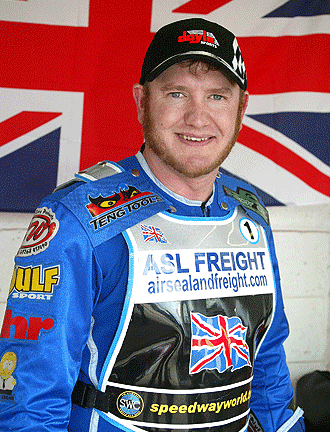 Joe Screen -

Speedway Rider




Proud to be associated with Doyle Sports
How Does It Work ?
You send us an overview of your activities / exposure for that sponsor for the month just gone. From that information we write a newsletter addressed personally to each individual sponsor on your behalf and send that, along with as many publicity shots, newspaper cuttings etc. which you can provide, in our glossy folder or your own if available. Past clients for this service have been World Speedway Champions Hans Nielsen and Ivan Mauger plus the late Simon Wigg.
How Much Does It Cost ?
This depends greatly on the amount of work involved and the number of sponsors but to give you an idea a monthly newsletter to say 10 sponsors will cost around £150 + VAT.
How Do We Go About It ?
Firstly we need to meet briefly for an initial discussion to assess the amount of work involved. This can be at your UK address, at a track by prior arrangement or we have a representative in the pits every week at Belle Vue.